Where is your business going?
The best advice you can follow is to plan the end of your business the day you start it. Deciding where you want your business to go allows you to set a course in the direction of your dreams. Wherever you are in your journey, we have the tools and experience to navigate the choices and decisions to reach your destination.
End-of-business planning is most effective when it's done before a business closes, sells or merges. Besides setting a course, planning allows for the unexpected.
Do you have a plan in place if an illness or accident or other foreseen event kept you from handling your business? It may not be comfortable to think about the loved ones who will be required to step in if something happens to you. Having a plan in place protects you, allows your business to continue or to end (you decide) and lets your family and business associates know that you thought ahead in order to make things easier for them.
Start With Our Easy-to-use Tools
With our tools it's easy to make plans now. We designed them with your future in mind. We know that the time you spend now will save you, your family, your associates time and money later. And best of all, what happens later will be what you want. Contact us today to get started or to learn more about Business Life Planning by clicking here.
Consult with a Professional
Our firm offers professional legal services, business consulting, succession planning, privacy law advising and more. We will prepare the legal documents your business needs and advise you about options. When you're ready to go from planning to implementation, contact us to schedule a confidential consultation. For more information or if you are ready to schedule, click here.
Contact us to get started today!
News!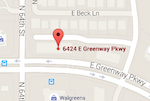 Kayler Law Firm
KLF is conveniently located in Kierland at 6424 E. Greenway Parkway, Suite 100, Scottsdale, AZ 85254. Personal appointments available.